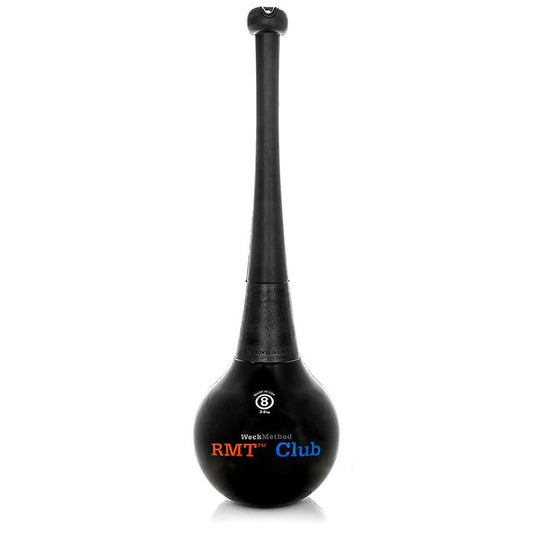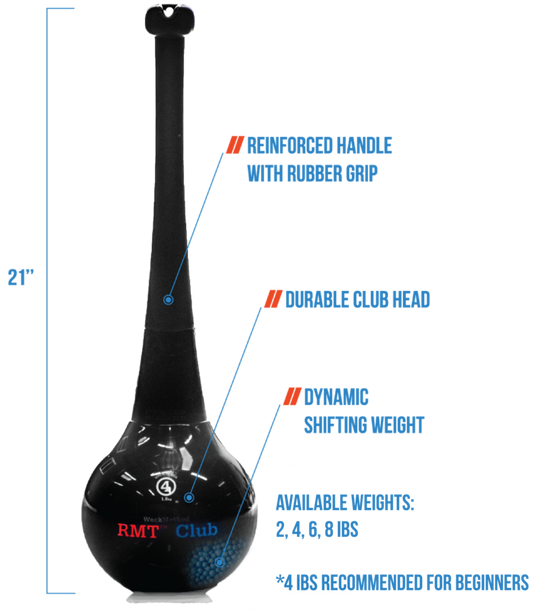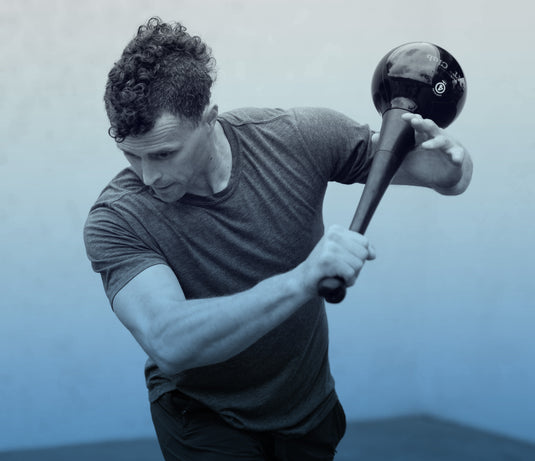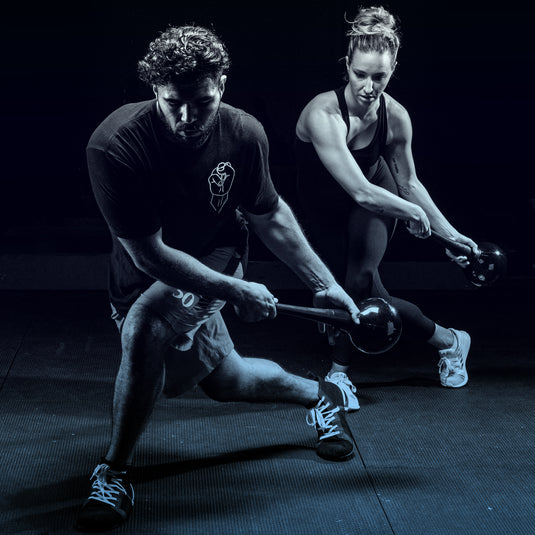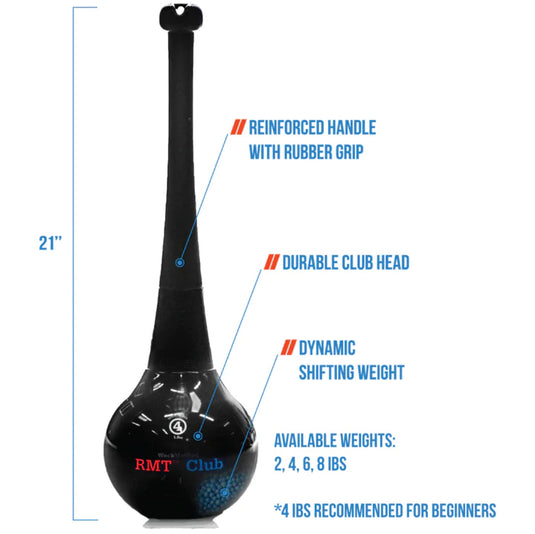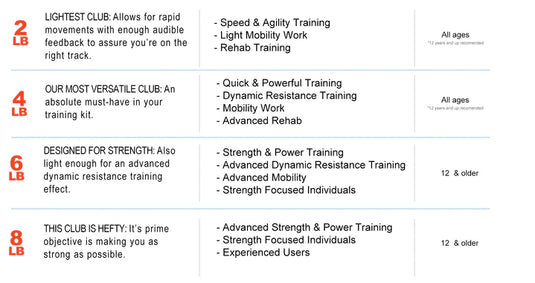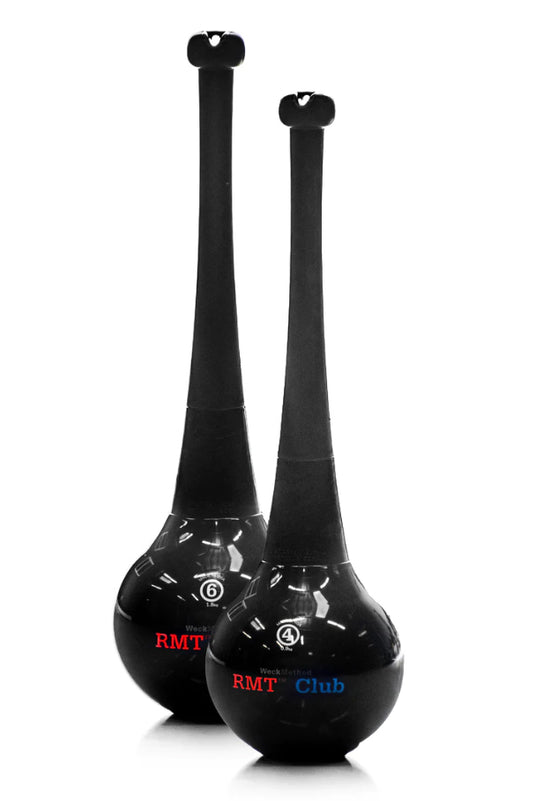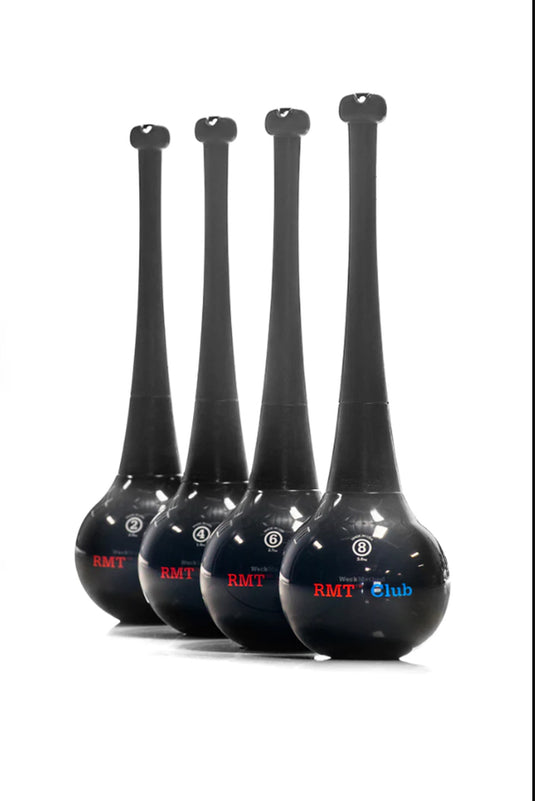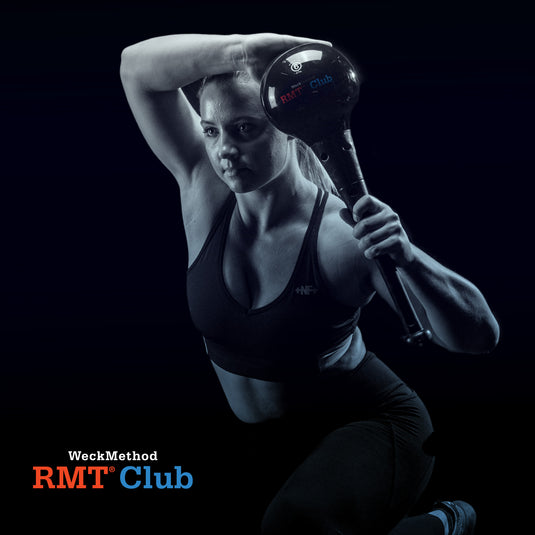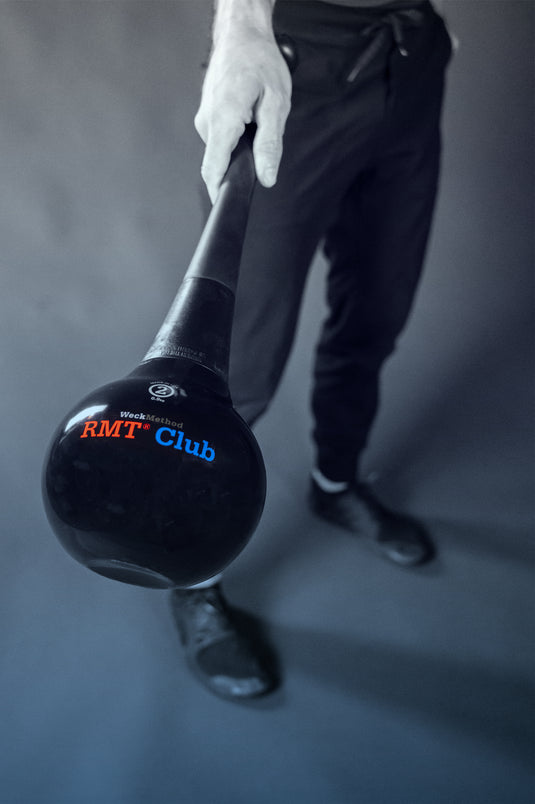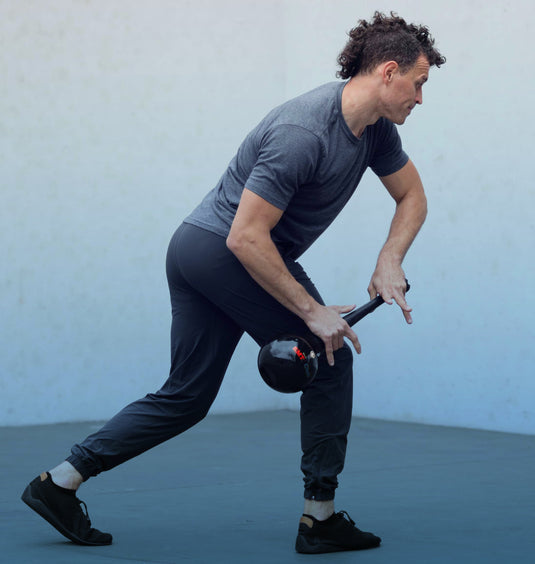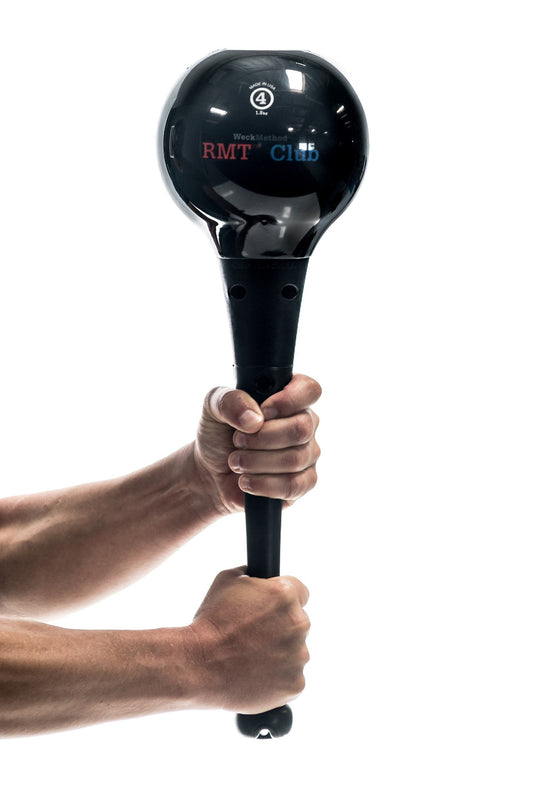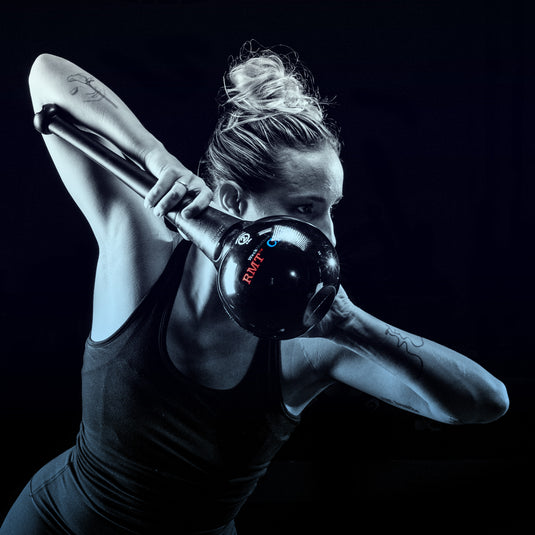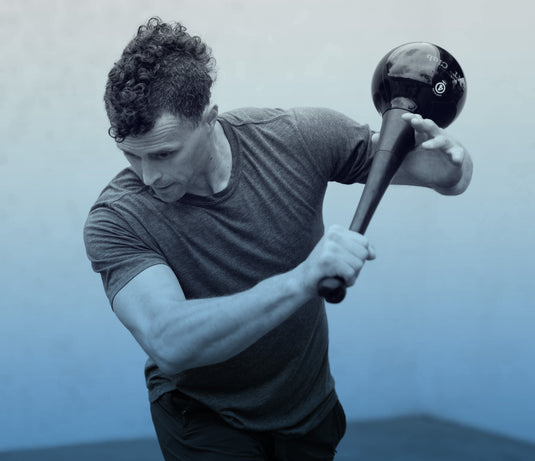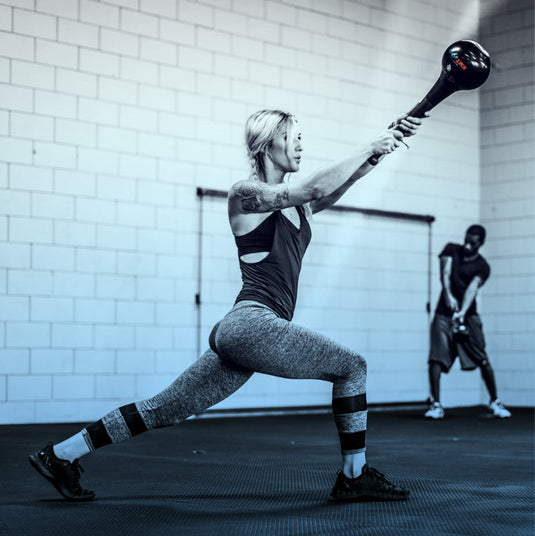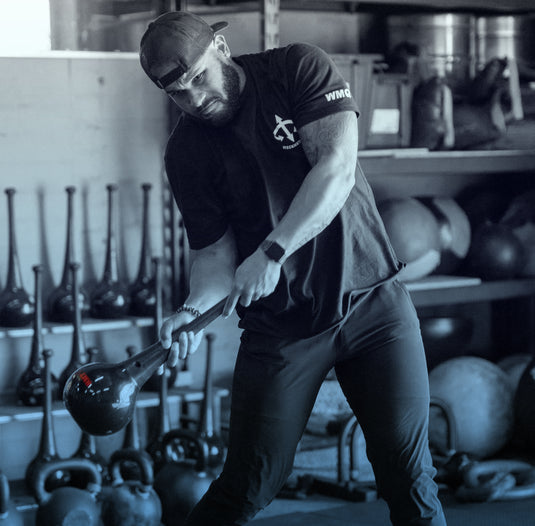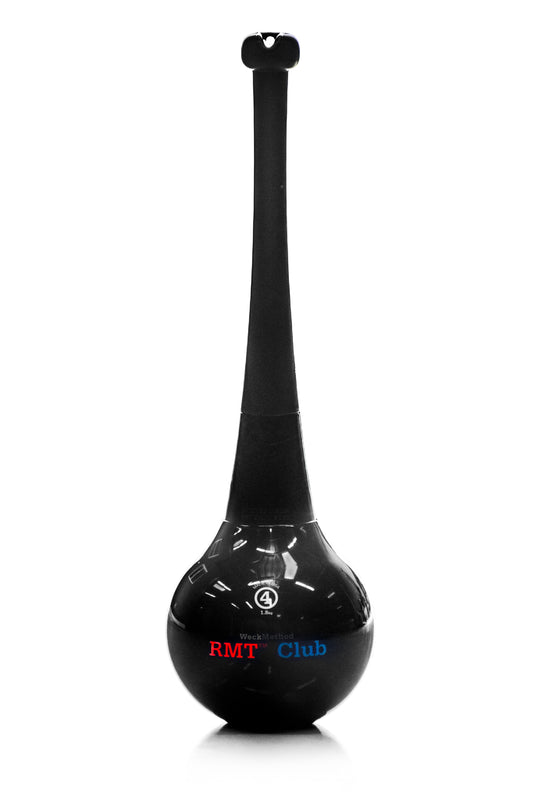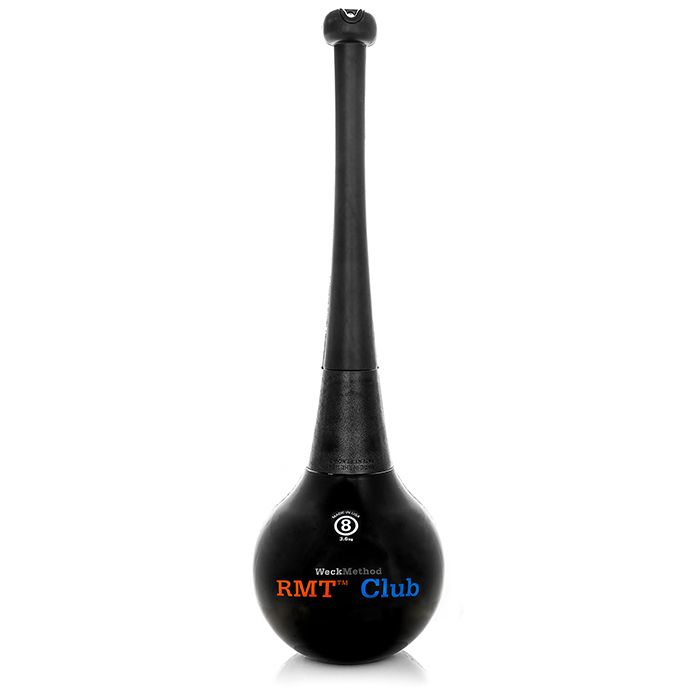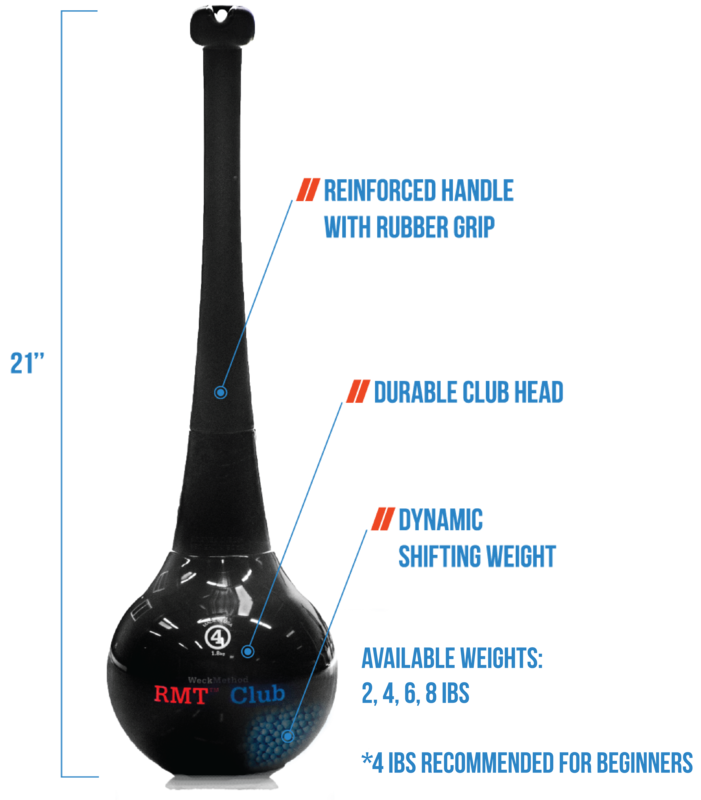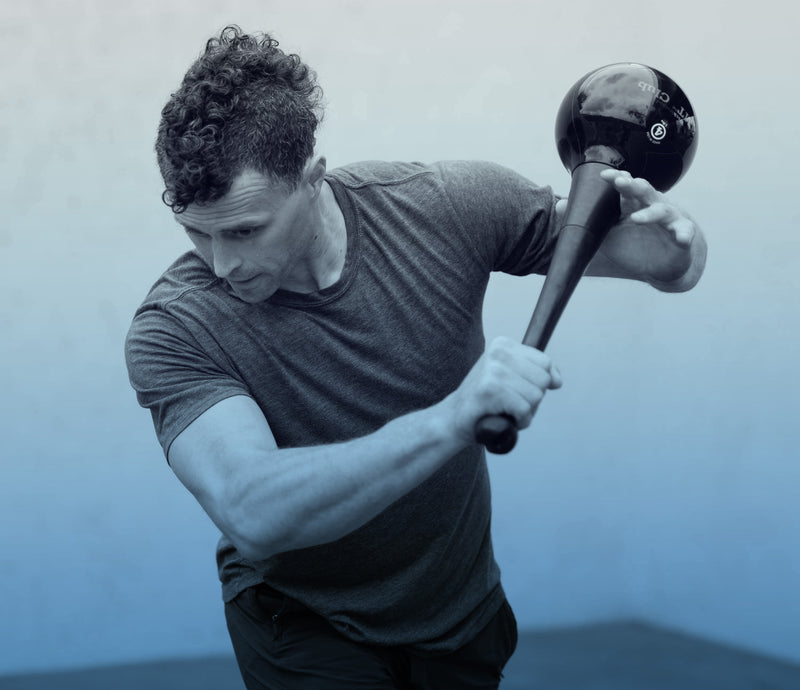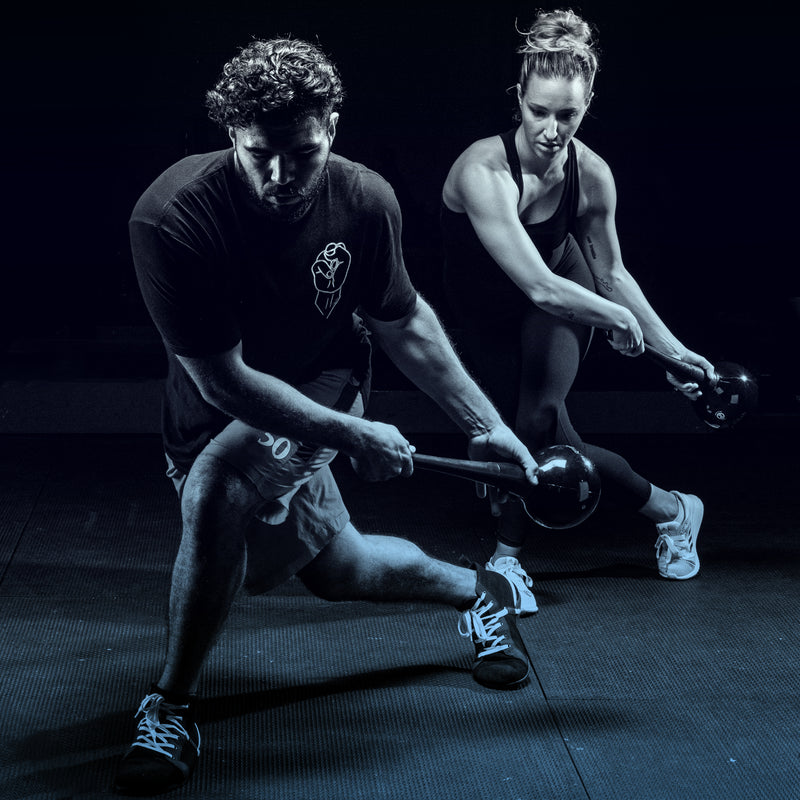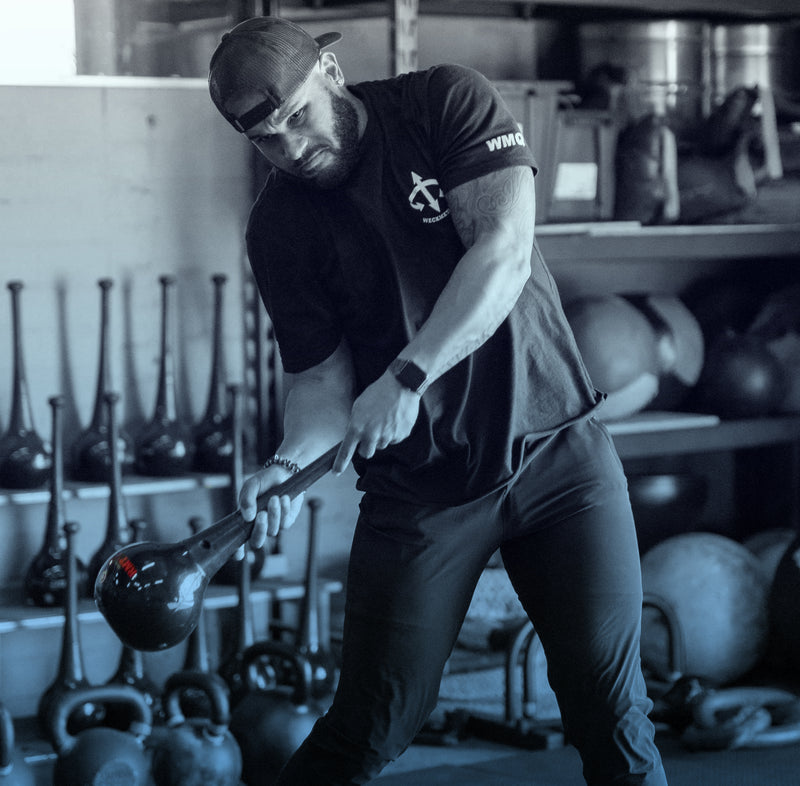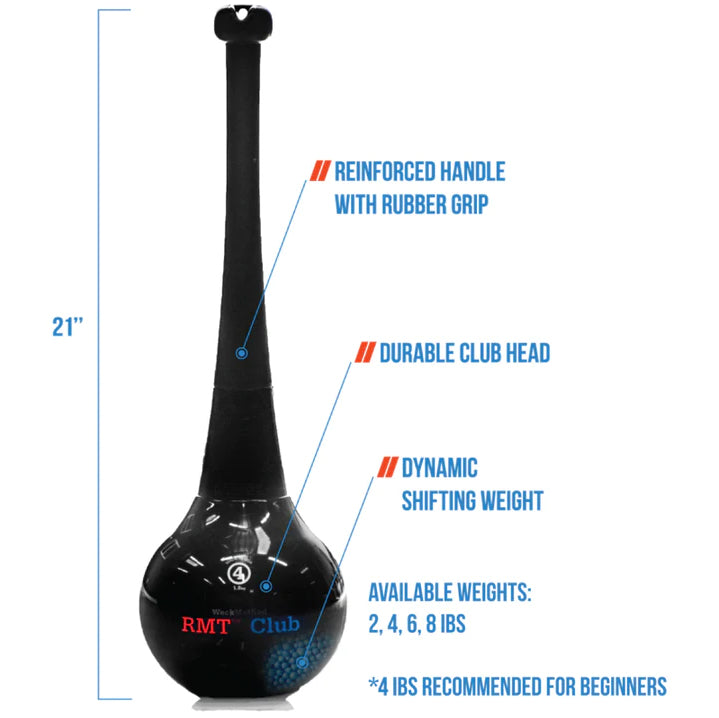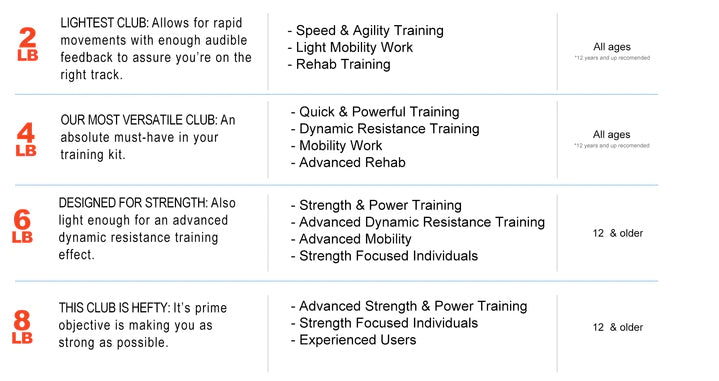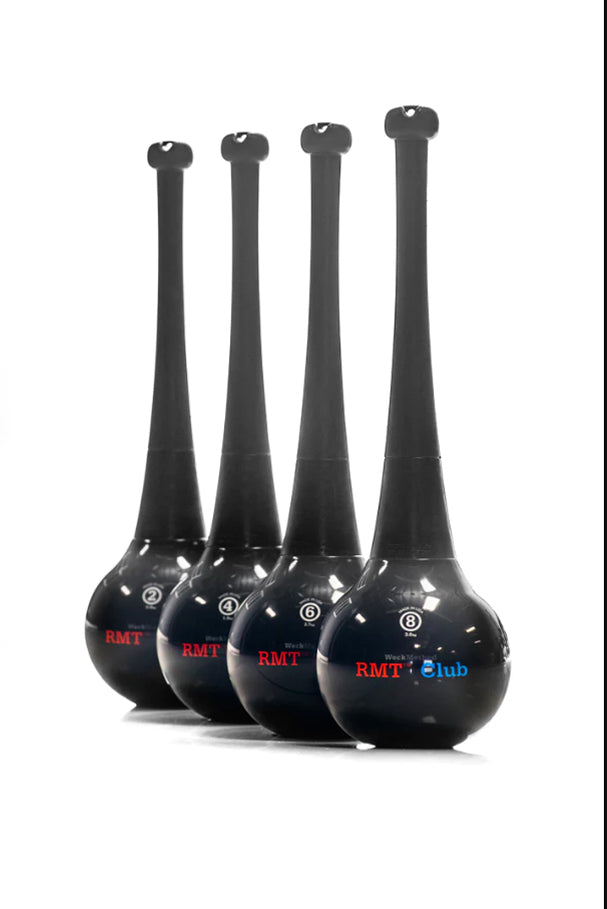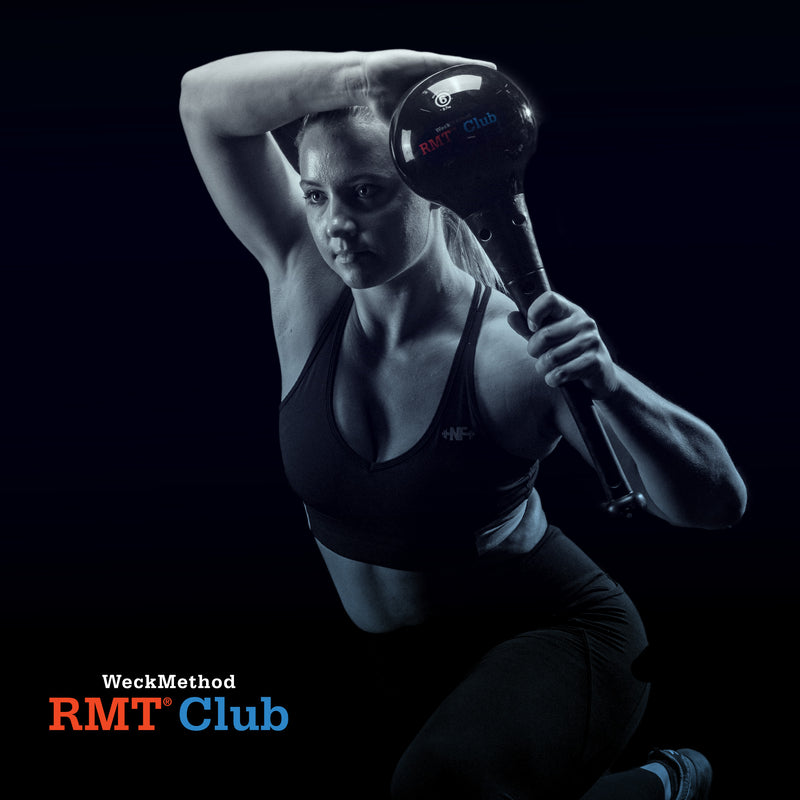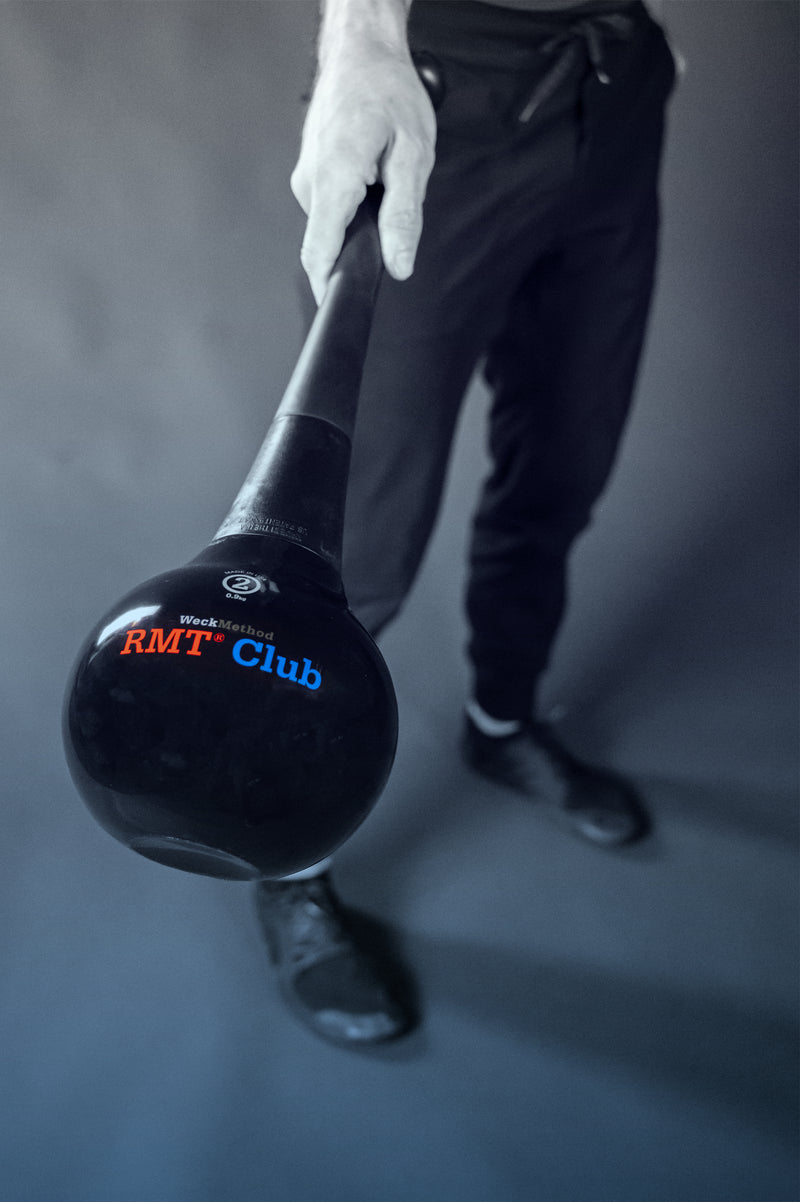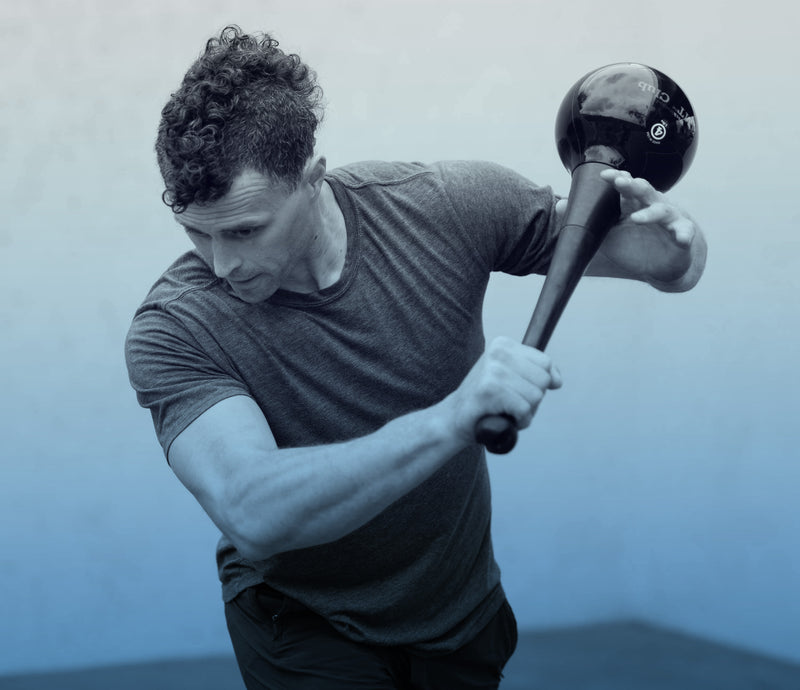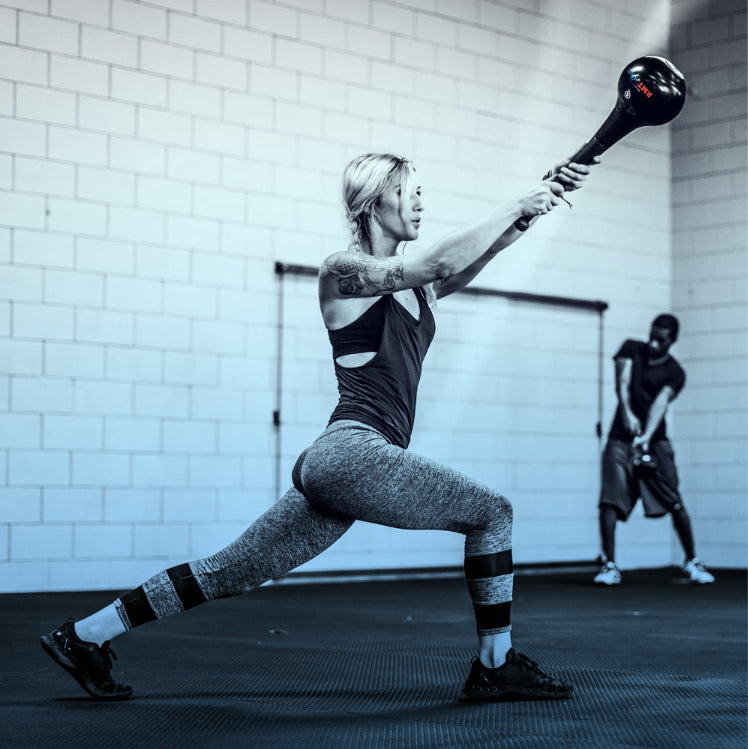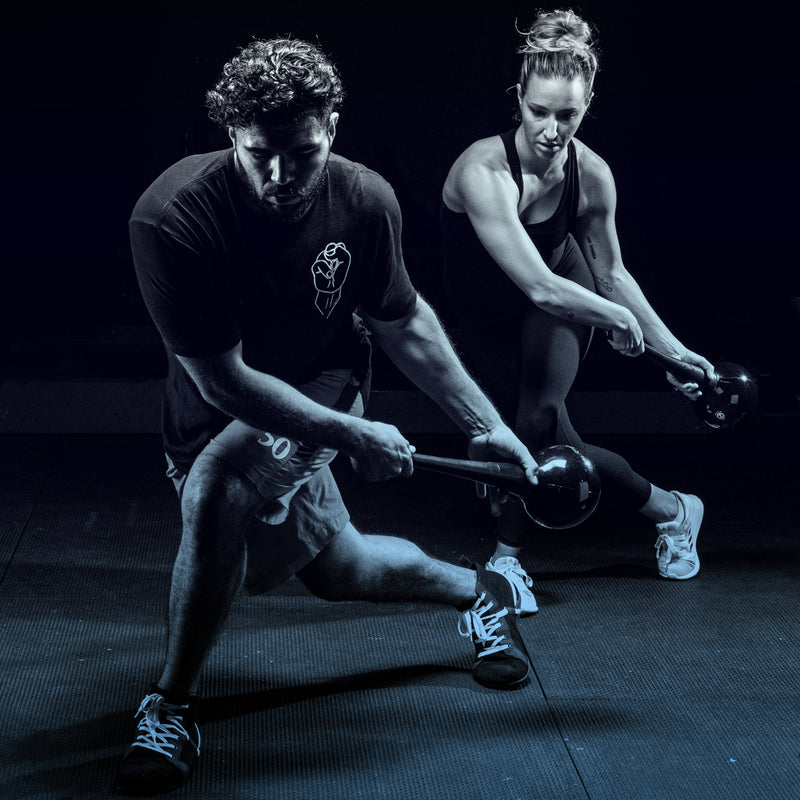 A JACK OF ALL TRADES
Whether its used to condition your entire body, strengthen specific muscle groups (arms, shoulders, legs, core, etc.), or for sport specific (golf, baseball, tennis, etc.) the RMT® Club is a go-to training tool that gets the job done.
GET SWINGIN'
The RMT® Club is made in the USA and used by professional athletes as well as everyday fitness enthusiasts because of its versatility and unique training benefits. Its patented design opens new avenues for functional training and improves overall functional strength from rotational power and mobility to coordination and balance.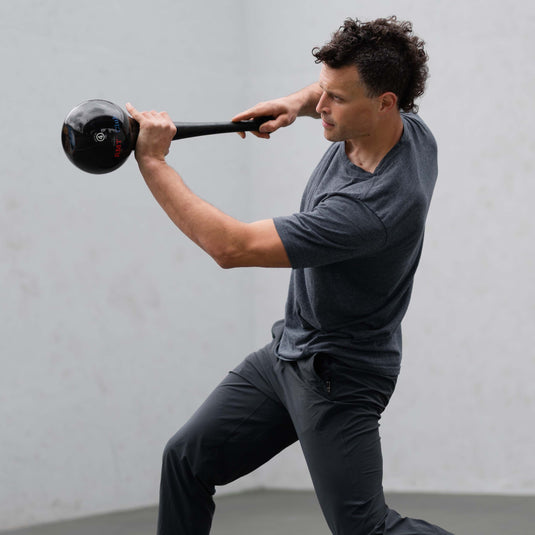 HIGH OUTPUT
H.I.I.T.
Quick Movements
Explosive Movements
Agility Training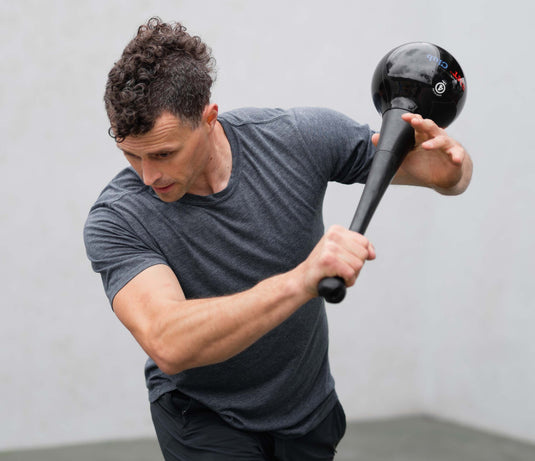 TARGET SPECIFIC AREAS
Core & Trunk
Back & Lats
Shoulders & Arms
Legs & Glutes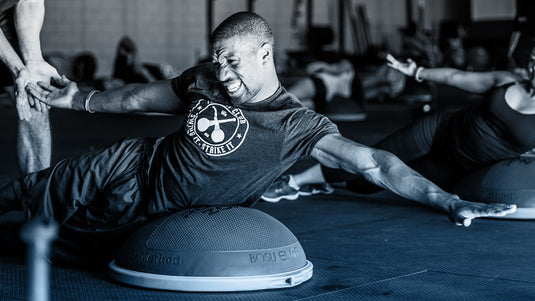 COILING CORE TRAINING®
The Elite doesn't just amplify core training, it strengthens your foundational core by incorporating every part of your abdominals all the way through to your lats and stabilizer muscles. This is called Coiling Core Training™ with the BOSU® Elite and is what makes training with the BOSU® Elite truly special.